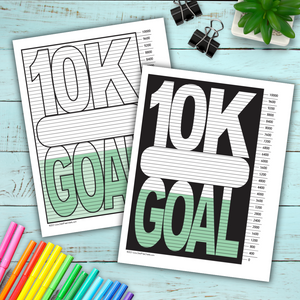 Debt Free Charts
I NEEDED help, and debt free Charts showed up on my Instagram feed. Immediately I downloaded & printed them out. I also shared it with my coworkers. Starting over isn't easy, but having a guide helps tremendously. Thank you Heidi, and keep up the amazing work.
Love these!
I found these charts to be so helpful. It gives you a visual of how you are doing with the savings and with expenses. I gave my grandchildren the student loan and the savings ones.
Let's Pay it Off
I love these because keeps you on track ad you post it where you can see it.